Girls' Generation—Tiffany, Yoona, Sooyoung, Taeyeon, Hyoyeon, Sunny, Seohyun, Yuri, and Jessica—the dominant girl group in Asia, is being positioned to conquer the West as well. Photographs by Matthew Niederhauser.
It was five o'clock on a Sunday in May, two hours before showtime, but already thousands of K-pop fans had flooded the concrete playa outside the Honda Center, a large arena in Anaheim, California. Tonight's performers were among the biggest pop groups in South Korea—shinee, f(x), Super Junior, EXO, TVXQ!, and Girls' Generation. In the United States, Korean pop music exists almost exclusively on YouTube, in videos like "Gangnam Style," by Park Jae-sang, the rapper known as PSY, which recently went viral. The Honda Center show was a rare chance for K-pop fans to see the "idols," as the performers are called, in the flesh.
K-pop is an East-West mash-up. The performers are mostly Korean, and their mesmerizing synchronized dance moves, accompanied by a complex telegraphy of winks and hand gestures, have an Asian flavor, but the music sounds Western: hip-hop verses, Euro-pop choruses, rapping, and dubstep breaks. K-pop has become a fixture of pop charts not only in Korea but throughout Asia, including Japan—the world's second-biggest music market, after the U.S.—and Taiwan, Singapore, the Philippines, Hong Kong, Thailand, Vietnam, and Malaysia. South Korea, a country of less than fifty million, somehow figured out how to make pop hits for more than a billion and a half other Asians, contributing two billion dollars a year to Korea's economy, according to the BBC. K-pop concerts in Hong Kong and on mainland China are already lucrative, and no country is better positioned to sell recorded music in China, a potentially enormous market, should its endemic piracy be stamped out. Yet, despite K-pop's prominence in Asia, until recently few in the United States had heard of it. SMTown World Tour III, named for S.M. Entertainment, the Korean music company that is sponsoring the global tour, is hoping to change things, through a unique system of "cultural technology."
Outside the arena, clusters of fans were enacting dance covers: copies of their favorite idol groups' moves. (PSY's horse-riding dance, from "Gangnam Style," may be the Macarena of the moment.) People carried light sticks and bunches of balloons, whose colors signified allegiance to one or another idol group. The crowd was older than I'd expected, and the ambience felt more like a video-game convention than like a pop concert. About three out of four people were Asian-American, but there were also Caucasians of all ages, and a number of black women.
Standing beside me was Jon Toth, a twenty-nine-year-old white guy, a computer scientist who had driven twelve hours straight from New Mexico. Toth is a fan of Girls' Generation, a nine-member girl group in the process of recording its American début album, with Interscope Records. At the time he stumbled across the Girls, on YouTube, Toth was an alt-rock guy; he loved Weezer. "I was definitely not the kind of guy you'd expect to get into a nine-girl Asian group," he told me. But before long Toth was studying Korean, in order to understand the lyrics and also Korean TV shows. Then he started cooking Korean food. Eventually, he travelled all the way to Seoul, where, for the first time, he was able to see the Girls—Tiffany, Sooyoung, Jessica, Taeyeon, Sunny, Hyoyeon, Yuri, Yoona, and Seohyun—perform live. It was a life-changing experience.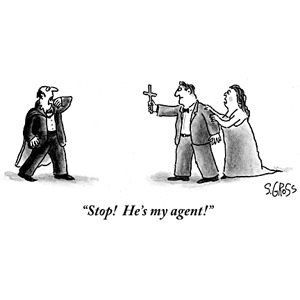 "You think you love them, but then you see Tiffany point directly at you and wink, and everything else that exists in the world just disappears," Toth wrote on Soshified, a Girls' fan site. "You think you love them, but then you see Sooyoung look you dead in the eye and say in English, 'Thank you for coming.' " Toth concluded, "I might not know how much I love these girls."
I had arranged to meet Toth because somewhere between my tenth viewing of the Girls' video "Mr. Taxi" and my twentieth click on "Gee" it occurred to me that I might not know how much I loved these girls, either. "Listen, boy," Tiffany coos at the outset of "Gee." "It's my first love story." And then she tilts her head to the side and flashes her eye smile—the precise crinkle in the outer corner that texts her love straight 2U. Why was watching "Mr. Taxi" such pure audiovisual pleasure? Why did my body feel lighter in the chair? It wasn't the music—bright, candy-cane-sweet sounds, like aural Day-Glo—and, while the dancing was wonderfully precise, the choreography had a schematic quality.
"They look like cheerleaders," my twenty-one-year-old niece hissed over my shoulder one day as I was watching "Gee" again. "Uncle Pervy!"
No, it was nothing like that. For pervy, try the J-pop group AKB48, a Japanese girl ensemble, with scores of members, who, affecting a schoolgirls-in-lingerie look in their video "Heavy Rotation," pillow-fight, kiss, and share heart-shaped cookies mouth to mouth. Girls' Generation is a group of preppy-looking young women in skinny trousers. When they wear hot pants, it's to display the gams, not the glutes.
"They take the love the fans feel for them, and they return it to the fans," Toth told me. "When you see them onstage, it's like they've come to see you."
I must have looked skeptical.
"Just wait," he said. "You'll see."
"Hallyu" is the term that Asians use to describe the tsunami of South Korean culture that began flooding their countries at the turn of the twenty-first century. Korean TV dramas and, to a lesser extent, Korean films have, along with Korean pop music, become staples in markets formerly dominated by Japan and Hong Kong. According to the pop-culture scholar Sung Sang-yeon, Korean TV producers established themselves during the Asian economic crisis of the late nineties, offering programming that was cheaper than the shows being made in Japan and Hong Kong and of higher quality than most other Asian countries could produce themselves. While the Korean singers and actors are young and the settings are often contemporary, their themes embody traditional values of family, friendship, and romantic love.
Get Details "FACTORY GIRLS. Cultural technology and the making of K-pop." via. Here.